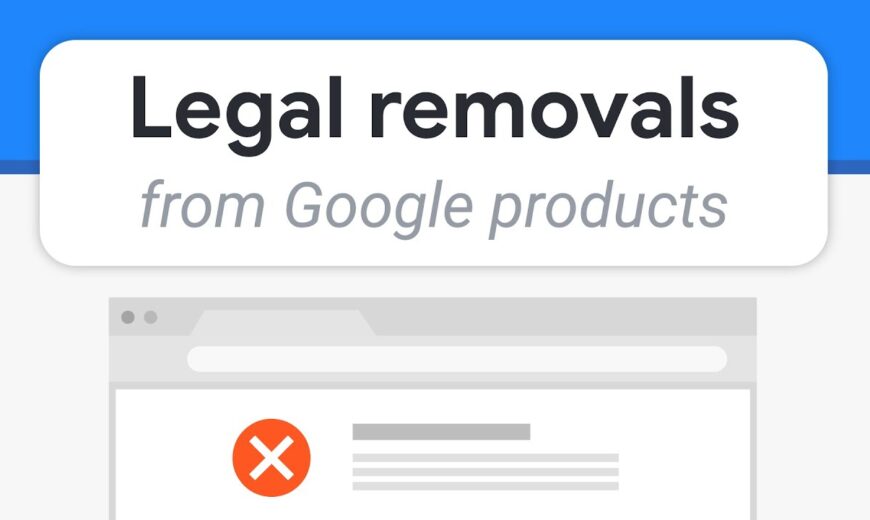 Sometimes google shows copyrighted material and illegal content in google search results. It can be in videos format, website articles, webpage content, photos and ever more formats. People in general don't know how to deal with it or removal of such infringement material from google search results and other google services. Here we will assist you in how to remove and report this illegal content and unauthorized material from google platform and its related products.
Here we are providing the legal website link where you can report this type of material. The website is https://g.co/legal Click on this link. It will redirect you to a webpage having a list of google products in it. Select the product related to the content or infringement material you want to remove from the google with specific reason. Make sure that you are the solely owner of that copyright material you are claiming. If it is not verified properly then your request will not be proceeded and work remains undone. Fill out the form completely as required so that google team can review your form on submission. Please submit only the specific webpage that has your copyright material in it. Google team will review it .It will take time to respond you back but be assured as there are google experts all over the world to review your complaint.
After reviewing your issue they will send you a link on email for your next step to process. Click it and follow the steps to complete the process. If they require more information from you they will send email regarding it. Just check your email regularly and follow the procedure. Once your process is completed you will be notified about it through email. Google team can remove the content of copyright material from google search results and google products only but from copyrighted webpage you have to ask the website host or its owner to remove it.
For more information just visit these legal websites https://g.co/legal and https://transparencyreport.google.com/ .