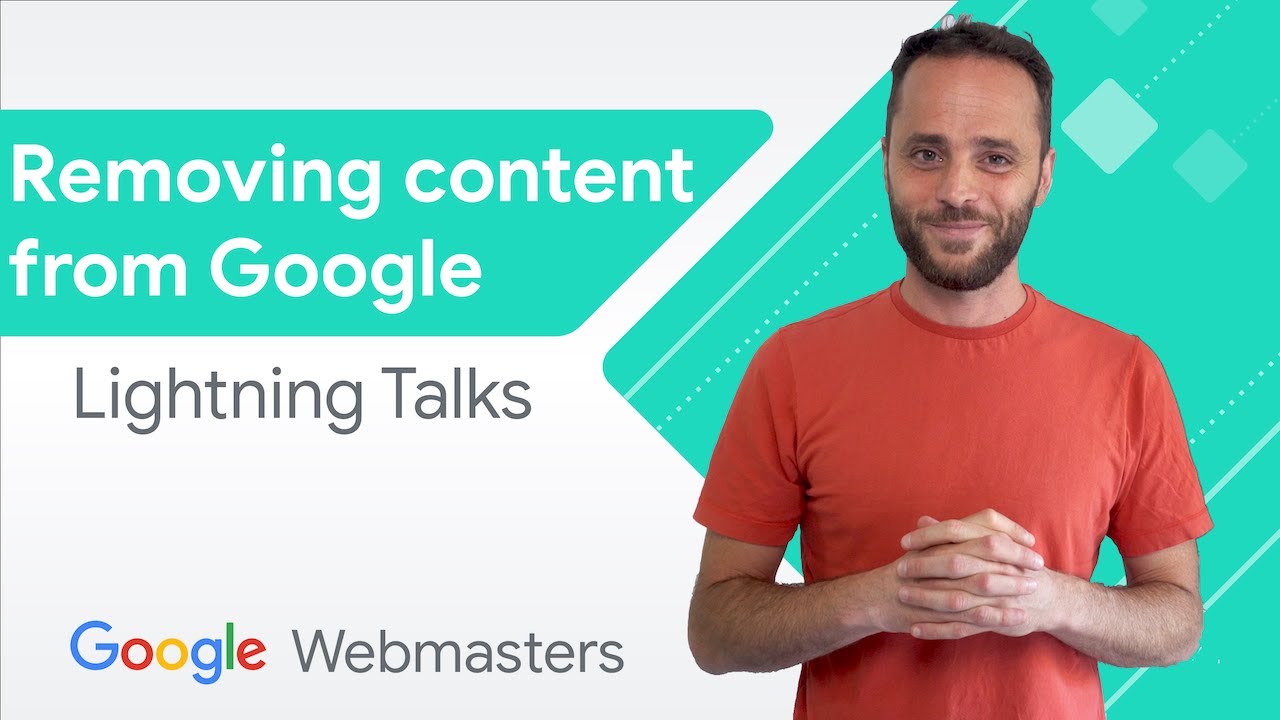 Removing Content From Google
Removing the content from Google has many forms. The content may be on your website or anywhere else. And actually, you would want to delete some of information from your website or just from the Google Search.
-Here are some Overview what you can and cannot remove?
You can delete the content from your website very easily and quickly either you can remove it from the Google or the entire website. You can ask Google to remove the content from its properties, such as YouTube, Blogger. You can ask Google to remove content that violates its policies if it lives on someone else's website. But it will be removed only from Google Search results.
To decide how to do it, I think it's very helpful to look at this as a proper decision making tree. The first question you need to ask yourself is "whether you control the content or not". That's an important question because if you do control the content, it is very important to use the right tools.
Whether you need to remove it permanently or temporarily. If you need to remove something urgently, you have to start by submitting a request on Search Console for a temporary removal, then you can work on a permanent solution. Back to the first question. If you do not control the content, it might be more challenging to remove it.
For content hosted on a Google service such as YouTube, Blogger or Ads, we provide a troubleshooter that will help you to remove the content. For other websites, the best option is to contact the website owner. But you can still be able to remove the content from Google Search in some special cases.
-If you wants to delete the content that you control from Google Search, we recommend one of three things:
1. Returns a 404 or 410 HTTP response whenever the content is requested.
2. Protect your data with the password so that it cannot be run by Googlebot or others on the web.
3. use the no index meta tag to show that the page  should not be indexed.
Simply change the direction of an old page with a 301 response or using a robots. Text direct I have might not be sufficient to delete the old content from Google Search results. However, this is what you should to delete the data from Search permanently, If your only aim is to secrete the webpage until you fix it, you have to use the Search Console. A short term removal request is a way to quickly remove content on your web site from Google Search results. A successful request remains only for six months, which should be sufficient for you to find a result to allow the content to be seen or to delete it.
In other words, such a request will only hide
the pages from Search results, although they will still be indexed or crawled and it will be reappear when the request ends. Deleting the page would not be affect if a page has a manual actions, if your website has been hacked, if you want to tell Google which version of a page you want us to index, if you're moving your website in to another domain, or if you want to remove pages that are not helpful or updated.
Don't worry, there are way to overcome all those issues. Check our Help Center to find how to fix them. however, do not use the Removals tool. When you set down into the Search Console, you will find the Removals report in the navigation bar. Select the Temporary Removals tab, if it is not selected, then click on the New Request. You have two options of requests are available. Temporarily removal URL will block the URL from your Google Search results for about six months. This will also remove the cached copy of the page.
Moreover, you can also use this option as a ready first step when blocking the page from Google Search results. Clear Cached URL removed the cached pages and washes out the description of page snippet in Search results unless the page is crawled again when the snippet is generated from new content.
Until coming next crawl, in Search results, the webpage description will be empty. select the "Temporarily Remove URL" when you want to delete the sensitive information from a webpage and want to do updating in your results snippet in Google Search without any deleting the page itself from Search. Be sure that you have removed the sensitive information from your web page before clicking "Temporarily Remove URL" otherwise Google will just re-crawl the page and will discovering the same content.
For each of these two choices, you can submit the request for the specific or single URL or for an entire URL prefix. Make sure you think again and again for submitting a request for an entire prefix, so that you don't inadvertently block webpages that are essential to you. In the Temporary Removal Section, you will find the summary of the page removals requested by this report from six months. You will see the URL, the date requested, request type, and status.
You could use this report to postponed a request if it's no need. What if you don't control the content? Let's go through your options. Provide as much information as you can to help us explore and, if it is applicable, the information will be removed. You need to submit the separate notices for each Google service where the content displays. To remove content from the web, which you don't control and is not hosted on a Google service, the best way is to call the owner of the website to request for the content to be removed.
Try sending a message via the contact that is link available in websites. You can also try to locate
the website owner's email by the help of a Google Search including who is www.example.com. With that said, there are ways to remove the content from Google Search.